About Pop of confetti
Pop of Confetti is a vibrant collection of one of a kind artfully crafted gifts that radiate positivity.  Rooted in kindness through the act of giving. Inspired by the desire to dig deep and find joy during a pandemic, Pop of Confetti, is all about being a rainbow in someone's cloud. Pop of Confetti featuring The Confetti Market Collective gives Richmond Virginia Residents and visitors an opportunity to support 20+ woman owned artisan businesses in one amazing location in Carytown. Pop of Confetti is an interactive retail experience highlighting whimsical and colorful designs by the most wonderful artists. Filled to the brim with great gifts for life's celebrations. Designed to be a destination where creativity finds a home.Throw kindness like confetti, and be the reason someone smiles, today! 
The Pop of confetti Promise
Beautifully made, wonderfully different.
WE STAND BY OUR QUALITY
We're passionate about crafting pieces that are of the best quality. We're so confident in our quality, in fact, that we offer a 60 day free repair services.
Simply Contact Us
Cheerfully Designed

Artisans crafted to honor and celebrate loved ones with a peronal touch and a POP of confetti.

5 Easy Ways to Gift Magic Effortlessly

Shop your style, your way :

In-store, Online, Local Pickup, or DoorDash Delivery.

Free US Shipping on Orders $75 +

Grab all of your gifts and something for yourself, and we'll take care of the rest!

Reward Program

Shopping small, shopping local and shopping artisan made, has it's Rewards.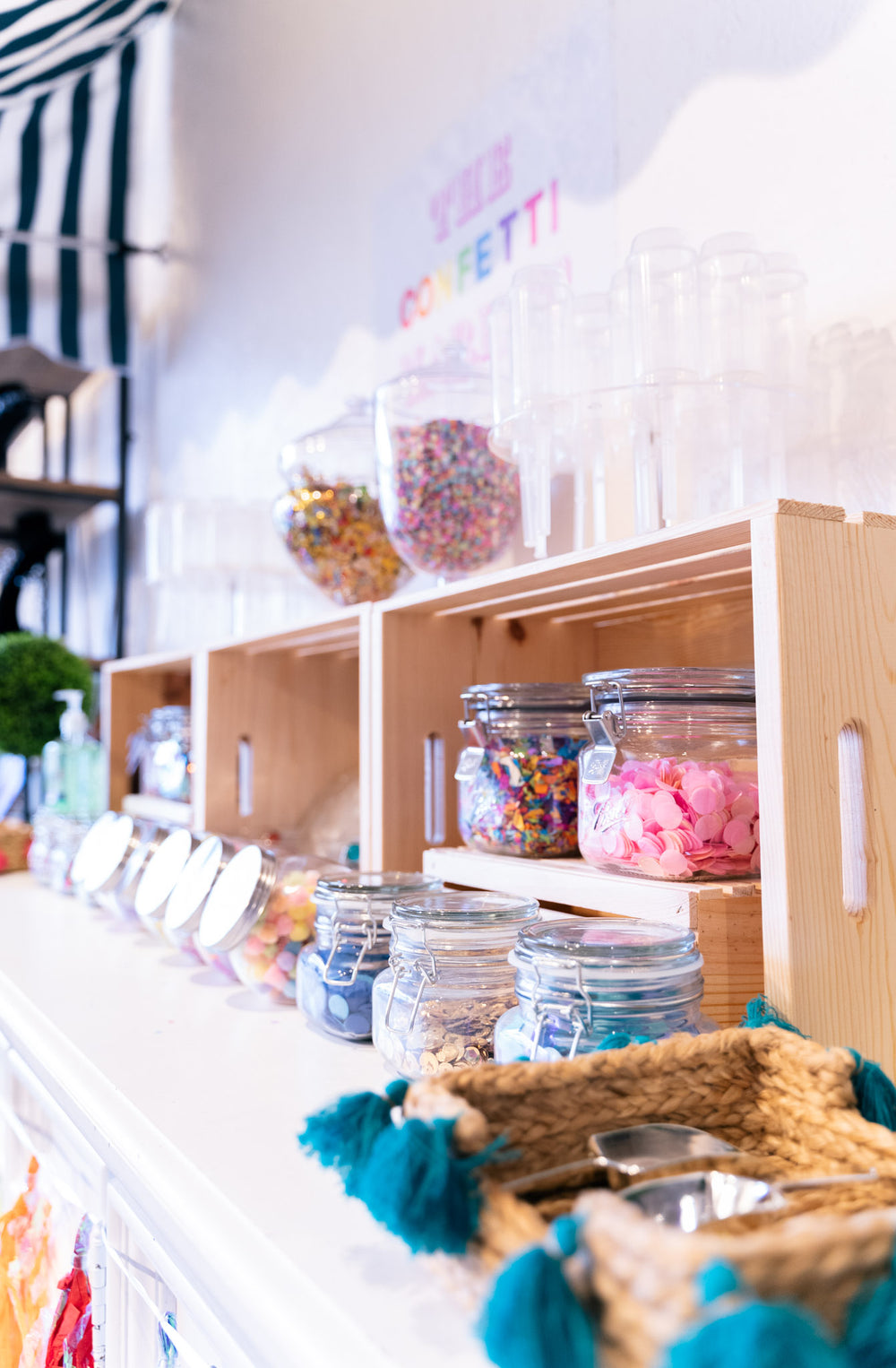 Uniquely Different
As a female founder, and a woman of color, there is a common thread among indigenous people of color that transcends culture, we celebrate!
We celebrate even the smallest victories, with hopeful hearts and joyful spirits, even in difficult times.  Pop of Confetti recognizes the beauty in celebration, with reverence.  
Pop of Confetti is a celebration of life's endless possibility expressed in colorful, whimsical, and carefree, sparkle.
I invite you to come and explore a delightfully confectionary collection, of gift giving splendor.
Be the reason someone smiles, today! 
Shop Now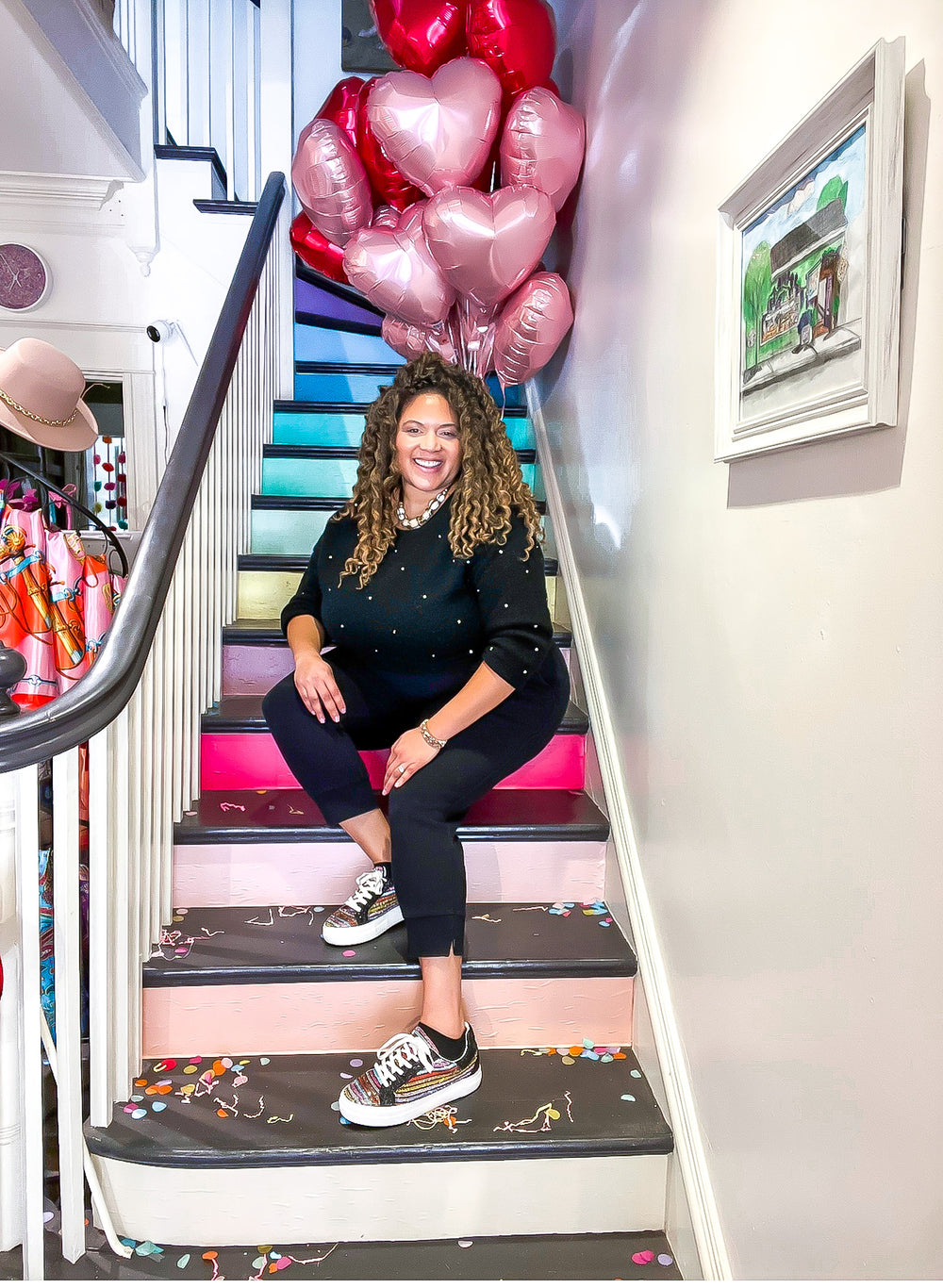 Allison Smith-Mackey, MBA
Founder, Creative
Hi I'm Allison, I'm a colorful creative, a mother, a wife, a sea-foodie and a curious adventurer. My love language is giving so designing Pop of Confetti and re-imaging what a gift shop can be, has been a natural extension of who I am. Everyday, I endeavor to challenge my comfort zone through art and expression. And, I strive to be the reason someone feels seen, heard and supported.
I firmly believe, everyone is gifted with a unique talent, purpose, and pathway. Everyday that you make time for your creativity and gift, you create space for the world to embrace it. This is why The Confetti Market Collective is so special. These female creatives are taking action and spreading joy through their craft. My purpose is to nurture, encourage, and amplify their talent through Pop of Confetti.  
The future belongs to the action takers, who believe in the beauty of their talents and dreams. Let's make 2023 and beyond, be a manifestation of, where our dreams and, vision will take us. This is the magic that is Pop of Confetti.
When you shop Pop of Confetti you are embracing the art of celebration, community, and the best life has to offer (insert rainbow here). 
Let's celebrate!
Shop Now